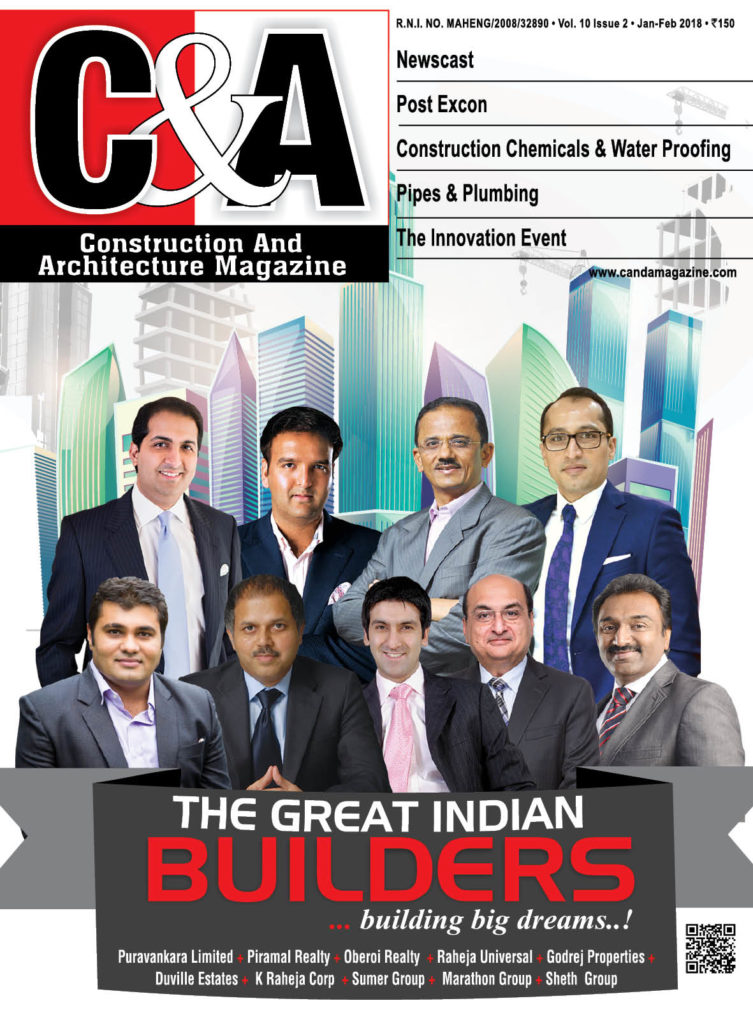 The amount of growth in the construction field is expected to remain sturdy in the brand New Year-2018. We are, thus, highlighting a reflective and pertinent forecast for it! It is believed that the industry will expand substantially in the coming period of (2018-2022), with major investments being done by the Government for the infrastructure development purposes. So we have taken the flagship theme of 'The Great Indian Builders' for journaling all the valuable compounds and the associated outlook on the Indian master builders.
In this series, we have taken an extensive look at the leading rejuvenation and transformation mission of developing the best buildings. This kind of 'delivering drive' has given an emergence to many highly recognized and award-winning projects. In our current issue, we have shown the prime leaders who produced dream build-ups and modeled their intelligence, skill and solution for proving their meritorious competiveness.
With the construction sphere comes the talk of the latest construction equipment event, EXCON 2017-The Asia's biggest trade fair where the mega players team up for exchanging their grand visions! Henceforth, we have come up with an exclusive interview series with the master innovators of machines and technologies, displaying their perspective on the market graph and business strategies as their 'Post-EXCON' experience.
Now with the best construction dreams, however, arises the need of the best materials and products. So in order to catch the main predicted trends for the year, a thorough report is carried on-the 'Construction Chemicals and Waterproofing' sector. With it, as an amalgamation, a good insight on the 'Pipes and Plumbing' systems' latest updates is presented tactfully as well. Lastly, this potential digest is carrying a series on the most happening news, impactful players' profiles and expert views for providing an exact interpretation of the industry, just to serve you with the best!