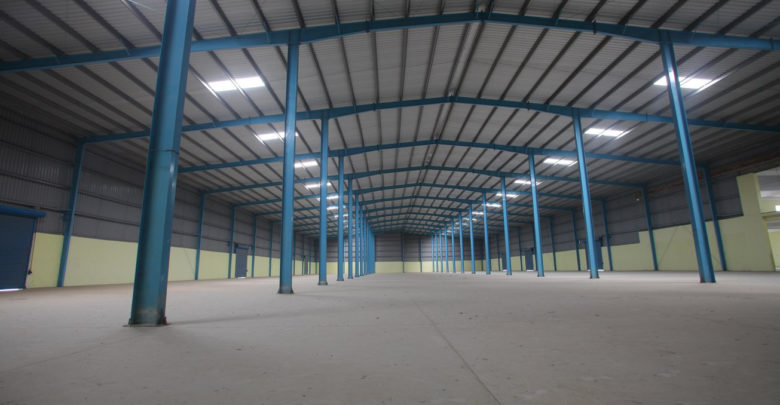 Pre-Engineered Buildings have been a major success in the construction market
Dr. Sandeep Gupta, MD, Richa Industries Ltd., gives insightful views on the Pre-engineered building sector - its evolution, growth in the Indian market and government policies
Let us know more about the Pre-Engineered Building sector in India and Globe?
Pre-engineered building segment is entirely new industry for India from last two decades whereas in the world, this industry has been present since Second World War. Usage of steel building was done first time during early years of Second World War for storage of making of aircraft hangers especially in war zone at very quick speed. Europe and America adopted this technology later in the mid-70s and 80s with the usage of quick and fast mode to design and execute industrial buildings. This sector comes into picture especially in Gulf countries with the evolution of designing software. This gives a confirmed safety of the building enabling us to populate as a modern mode of construction mostly in industrial sector in the later half of last decade of previous century. Gulf companies adopted this mode in India also. And industries as well as warehouses well being manufactured in Europe and Gulf countries, imported from there and erected in India, were the first few companies came into existence in steel building. However with the time, the setup of PEB companies in India took place with big brand name coming into this giant market and government policies made favorable to the Indian industry allowing huge expansion in Indian industrial sector with the help of pre-engineered buildings. Present government has given a boost to Indian industries with 'MAKE IN INDIA' drive which not only was a movement towards growth of Indian economy but also helps to grow Indian PEB industrial sector. We can take it as whether it is government policies to make favorable decision towards any sector like Textile, Footwear, Electronics, Automobile, IT, Petroleum, Chemical or any other sector, all these segments use pre-engineered buildings.
Present government has given a boost to Indian industries with 'MAKE IN INDIA' drive which not only was a movement towards growth of Indian economy but also helps to grow Indian PEB industrial sector
What will be the impact of GST on the Pre-Engineered building industry?
Definitely GST will bring positive vibes in Indian PEB segment. With the implementation of uniform structure of Taxes and removing local barriers from these help PEB industry to grow. As taxes at single source which allow state wise different taxes board and allowing only local companies to grow in a particular state, was an unfair provision of taxes. Now GST will give a fair chance for every PEB company to grow on its performance only. 
Inform us about the competition in the PEB building sector in Indian market?
As I already told you that PEB industry has been adopted by India from leading companies having head office in Gulf countries specially Kirby, Tiger Steels, Zamil steel and few other companies belonging to Gulf countries which are having good hold in Indian market. As you are already aware that, being a leading company in this domain holds maximum market share due to its brand name. However with the time, other companies are also making their presence in the same market. There are only 10 top PEB companies including Richa Industries. Besides this, very small and medium contractor and companies are present state wise in each region.
In what way the PEB sector will help in the growth of the economy?

Pre-Engineered Buildings have been a major success in the construction market owing to several benefits they bring in. Today, the Indian economy is considered to be the second fastest growing economy in the world and a lot of it is attributed to its construction industry which comes just next to agriculture as far its economic contribution to the nation is concerned. In its unwavering development, the construction industry has discovered, invented and developed several technologies, systems and products, one of them being the concept of Pre-engineered Buildings (PEBs).
The Indian government has declared around 98 cities as smart cities, which include 24 capital cities, 18 cities of cultural and touristic significance, 3 educational and health care hubs, 24 business and industrial centers and 5 port cities. These smart cities are being developed with the requirement of pre-engineered buildings that have put forth their interest in developing new private enterprises in India. The development of smart cities in India will lead to an increased demand for construction across residential and commercial sectors, which in turn will drive the PEB systems market over the next few years.
As far as India is concerned, the idea has been gaining momentum and the scope of growth is certain looking at India's huge infrastructural requirements. Studies and research already confirm that India has the quickest growing market in the PEB construction segment. 
Give us a brief idea about how the support from the Indian government will take the Pre-Engineered building sector to another level?

Present government is a progressive government which is not only reforming the present tax structure but also has targeted the growth of industrial sector and generate self-employment among the Indian industry. This has been done by promoting various schemes like developing infrastructures, in specially airport infrastructure, making Railways infrastructure, Smart Cities, Clean India and other repositories to generate self-employment by promoting new businesses, new industry. Government is also promoting industrial segment by putting up Food Parks, Textile Parks, Logistics Parks, SEZ Innova, promotional activities to develop each and every segment of industry. All these Industries require good and stable buildings in shorter time frame and PEB can fulfill all these requirements. Thus, we have an entire contribution to the government in the realization of a dream of India.
Do the new rules and regulations by the Indian government become hurdles sometime for the completion of the project? Put some light on it?

Present government has updated many rules and regulations to create jobs, eliminate corruptions and promote economic growth. It plans to do this by encouraging fresh investment, clearing pending projects and promoting skill development, among other things. However, it will face roadblocks in the form of outdated rules and regulations, especially for small and medium enterprises (SMEs) and the unorganized sector whereas the organized sector is least affected.