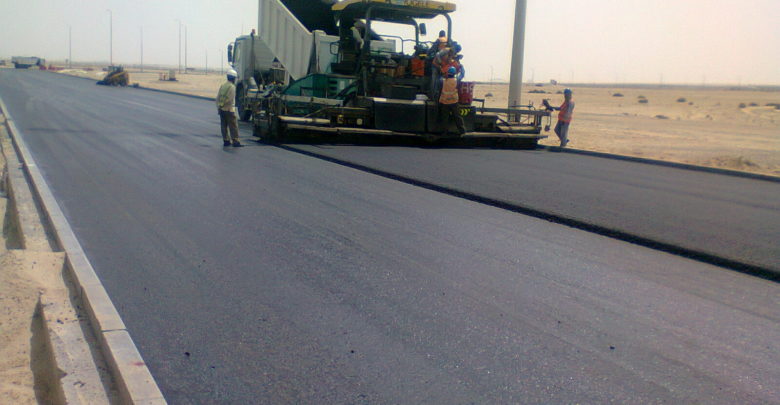 Road Construction Equipment: Robust demand, attractive opportunities, competitive advantages and government policies
As the budget allocation for roads and highways stepped up; demand for construction equipment will certainly rise
Roads play a key role in the social and economic growth of a country. India has the 2nd largest road network globally, measuring a total of 4.87 million kilometers. Over 65 percent of all goods in India are done by roads, while 80 percent of the total passenger traffic use road to commute. Number of vehicles has been growing at an average pace of 10.16% per annum over the last five years result in rapid growth of roads and highways. So, as a part of infrastructure reforms, the government plans to double the length of national highways, construct more Expressways and linking rural and urban areas.
During FY 17-18, Government of India allocated USD 9.51 billion for development of national highways across the country. Furthermore, overseas investment is also made for social and economic growth of the country. To name a few, Japan International Cooperation Agency signed an agreement with the MMRDA to provide official development assistance loan worth US$1.28 billion for the trans-harbor link project in Mumbai, with a 30-year repayment period. In November 2016, Union Government & Asian Development Bank signed USD500 million loan agreement to build the longest bridge across river Ganga, in Bihar. Ensuring uniform connectivity and convenience in all parts of India is essential for enabling equitable and inclusive growth.  Moreover implementation of Government program such as Prdahan Mantri Gram Sadak Yojna (PMGSY) is aimed at enhancing connectivity of rural part in India.
With Infrastructure spending set to go up as there are numerous projects in the pipeline, Construction equipment and earthmoving sector is also likely to reach USD 5 billion by FY20 from USD 3 billion in FY16 in value terms. NITI Aayog estimates total infrastructural spending to be about 9 percent of GDP by 2017 up from 7.2 percent during the 11 five year plan (2007-12), thus making this sector a booming business. Robust demand, attractive opportunities, competitive advantages and policies like 100 percent FDI allowed under direct route and "Make In India" campaign are additional advantages for companies to work in India. Government announced its plans of framing a Construction Equipment manufacturing (CEM) legislation to introduce a separate regulatory framework & Act for off-highway equipment, which is similar to the Central Motor Vehicle Rule is a welcome sign. The act aims to discourage the use of spurious parts in construction equipment. Private sector is emerging as a key player across various infrastructure segments ranging from, road and communication to power and airport.
Road building equipment such as diggers, loaders, bulldozers, excavators etc are used in various stages of road construction and are always high in demand. These equipment specifically used in the final stages of construction or in the maintenance of roads and highways. As the budget allocation for roads and highways stepped up demand for construction equipment will certainly rise. Sale of road construction equipment is also expected to grow in the country as many global players are coming into the business. Concrete show 2017 which was held in Mumbai witnessed lot of Indian and Foreign manufacturers and suppliers from the industry.
With Key players like JCB India ltd, BEML Ltd., L&T   many domestic players are also gearing up for the opportunities.  In order to move up the value chain and become one stop shop, companies form JVs with international players for technology transfer. Companies today emphasize on mechanization to suit the needs of different sectors.  Government is also making favorable policies to support sector growth.  The industry is seen with lot of possibilities and opportunities. The rental & leasing business of road construction equipment in India is smaller compared to Japan, China & USA. Demand of rental & leasing is set to notice high demand due to ongoing and proposed plan for infrastructure development. Export opportunities are abound both in developed and emerging nations. Local suppliers can gain decent share by exploring these markets by exporting engineering and design.