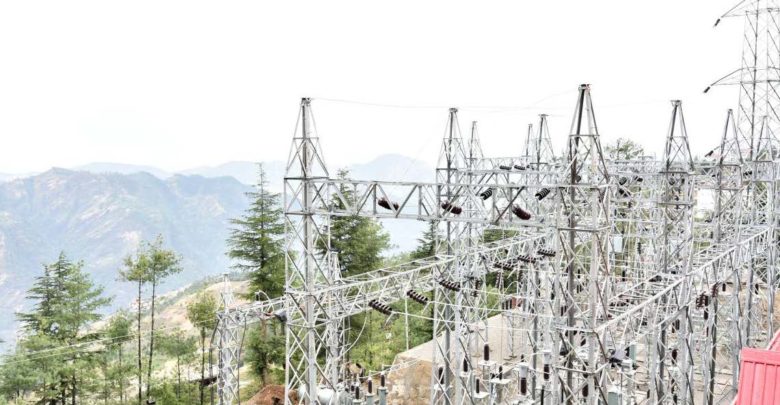 Solutions and attractive business models to capitalise emerging trends
The Hartek Group marks success with timely execution of projects, unmatched quality standards, a high-quality product basket, focus on services and brilliant teamwork.
What made you stand today at this position? How you mark your greatest achievements in Power sector?
The  Hartek Group has business interests across the power sector value chain, operating through five strategic business divisions—Power Systems, Rooftop Solar, Power Distribution Products, Fuel Services and Value Added  Services. Our diversified portfolio is perceived to be one of our biggest strengths, but what has really clicked for us is our focused approach and integrated business model. It is one core business model going for forward and backward integration to create more value for the end consumer. We have achieved backward integration by using the switchboards and control relay panels manufactured by us in our EPC power system projects. This has strengthened our supply chain and made us more competitive.
We have reached many important milestones in the past 26 years of our company's inception as an electrical trading house way back in 1991. These include introducing combo packages for 11-KV high-tension equipments, becoming the first company in the northern region to conceive the EPC concept of business, clinching the contract for the first ever service centre for Alstom, building up on the collaborative model of doing business through licence agreements with global industry giants like Schneider Electric and, of late, foraying into smart grid and Smart City solutions. Incidentally, we were also associated with India's first ever utility-scale solar plant in Amritsar.
How do you substantiate your production with Innovation?
While T&D will continue to be at the heart of all our businesses, we also have plans to take our rooftop business to the next level by coming up with innovative rooftop/small-scale solar solutions and attractive business models to capitalise on emerging trends. Excelling in adoption of latest technologies, Hartek Power, the EPC arm of the Hartek Group, recently bagged its first gas-insulated substation (GIS) project from the Haryana Vidyut Prasaran Nigam Ltd (HVPNL), an acknowledgement of its expertise in the EPC of power systems. In what served as a stepping stone to establishing our leadership in smart grid power solutions, we had also bagged a prestigious smart grid order from the Punjab State Power Corporation Ltd (PSPCL) a few months ago for the supply, installation and commissioning of SCADA relays at 55 substations in the upcoming Smart Cities of Ludhiana, Amritsar and Jalandhar. In fact, all the substations we have executed in the past one decade are SCADA-compatible.
How do you look up to the change in the Indian Economy also how your company is planning future investments accordingly?
Growing at a phenomenal pace, the market is witnessing a huge influx of investment in solar power. Having connected about 600 MW of solar power to the grid, we have recently been rated as the fourth largest solar EPC player in India by Mercom Capital Group, a leading market intelligence firm. Building on last year's momentum, we are targeting the 2-GW mark by the end of the current financial year by eyeing larger projects to keep the momentum going. The huge capex announced by the government for low and medium voltage transformers will also go a long way in strengthening the T&D infrastructure and open the doors for the greater participation of T&D players like Hartek Power in India's power sector growth story.
Does saving energy prevails in your project planning?
Passionate proponents of sustainable energy, we, at Hartek Group, plan to foray into rooftop solar in a big way and aspire to become market leaders in smart-grid power solutions. We are firming up our foothold by coming up with innovative solutions and attractive business models to capitalise on emerging trends in the rooftop solar segment. Inspired by the idea of building a sustainable future through energy-efficient rooftop solutions, we are working on these customised solutions based on electricity usage and availability of space.