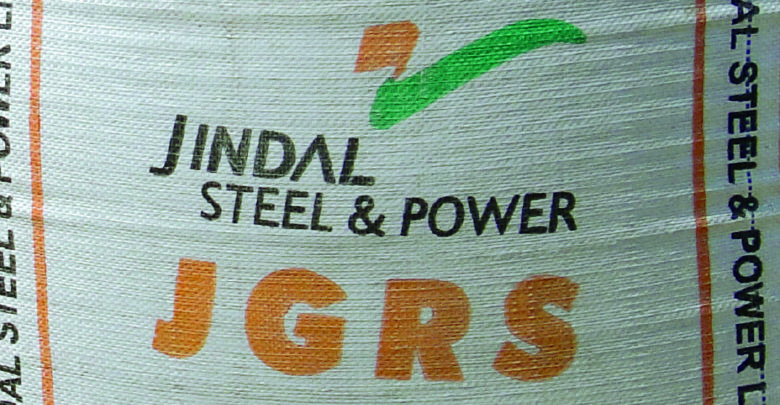 Transforming Dreams Into Reality Through Innovative, Efficient, Ready To Use Stuctural Steel Solutions- Parallel Flange Beams And Columns, Speed Floor And Construction Solutions
Jindal Steel and Power limited plays leading role in the Indian Steel Industry offering a wide variety of prime Steel products like Structural Steels-Parallel Flange Beams and Columns, Angles, Channels, Rails (Track Rails, Metro Rails and Crane Rails), Cast Rounds, Sheet Piles, Plates, Coils, Jindal Panther TMT Rebars, Weld mesh, Cut & Bend, Wire rods, Rolled Rounds, Speed Floor, EPS Panels, Light Gauge Structures Construction Solutions.
Jindal Steel and Power Limited is one of India's Major & Primary steel producers having 8.1MTPA capacity steel plants at Raigarh (CG), Patratu (Jharkhand), Angul (Odissa) and (Sohar) Oman. The completion of Odisha's Largest Steel Plant enhances our installed iron making capacities to 10.75 MTPA. JSPL has always aspired to enhance its participation in the socio-economic development of the nation. Jindal Steel and Power Limited is growing capacities exponentially in line with the national vision of 300MTPA steel production capacity by 2030.
JSPL is having STATE OF ART STRUCTURAL MILLS at Raigarh. The two Rolling Mills are backed by quality Steel Production facilities and is now in position to supply a wide range of Heavy, Medium and Light Structural Sections, including Parallel flange beams and columns. The international steel market constitutes 95% of the construction designs based on parallel flange beams. JSPL has pioneered the production of Parallel Flange Sections and Rails in India through Universal Rolling Technology since 2003. These parallel flange beams are superior in terms of strength, efficiency, higher axial and bending load capacity, work-ability and economy. Manufactured through the Universal Rolling method enables these beams to have standard nominal depth, with different flange and web thicknesses. This helps customers to choose from a wide range in terms of unit weights and sectional properties.
AN INNOVATIVE BLEND OF JSPL'S COMMITMENT TOWARDS ENVIRONMENT AND PASSION TOWARDS EFFICIENT CONSTRUCTION SOLUTIONS
In today's scenario, customer looks forward to Single Window Solution from Start to finish. To cater to it JSPL has built expertise in Rolled Parallel Flange Sections, Structural Steel fabrication and Project Management to construct steel buildings which is lighter, faster, easier and affordable. These coupled with JSPL efforts on continuous innovation in higher grades and high strength steel development ensuring and benefiting customers with drastic reduction in dead weight of the structure, project cost and time savings.
JSPL has introduced several smart and innovative construction solutions and materials – like Speed floor, Cut & Bend, Weld Mesh, Light Gauge Structures, Insulated Dry wall panels, Jindal bricks and pavers, Road stabiliser, EPS Panel, Jindal panther cement, Light weight aggregates and Fly ash bricks.
SPEEDFLOOR, the unique suspended concrete flooring system, is an innovation in the building industry. So quick and easy to install, it is a light weight, cost effective system that is perfect for multi-storey buildings and car parks. At the heart of the system is an especially roll-formed, galvanised steel joist that offers all the benefits of open–webbed truss system, easy enough to be man-handled into place, reducing carnage costs. The individually marked, lightweight joists are placed on the support medium where the Speed floor shuttering system locks the joist into the exact position. The reinforcement is placed and the concrete floor is ready to pour. The Speed floor composite floor system is suitable for use in all types of construction.
READY TO USE TMT, Jindal Panther™ TMT Rebars are technologically advanced thermo-mechanically treated rebars which are superior to ordinary TMT in the market, owing to the state-of-the art manufacturing technology from leaders in rebar production- namely, HYQST Technology from MORGAN of USA (now Siemens USA), HYQST technology produces Rebars with high strength, high ductility and bendability and high weldability surpassing the requirements of Fe500D, Fe 550D and Fe 600 and Corrosion Resistant TMT Rebars
Recognising the need for a customised solution, the company has developed the concept of ready-to-use steel through its innovative product, CUT N BEND BARS. The ready to build customised TMT bar solution customises the lengths of the rebars and bends them at required angles in accordance with the given project requirements. This fast and efficient service caters to every kind of reinforcement requirement, redefines concepts of time and inventory management and reduces material wastage. Another pioneering idea from JSPL, WELDED WIRE MESH is a new and efficient product which is aimed to expedite the construction process. It is a processed steel product that consists of rebars welded together to form a grid pattern. Its use reduces construction time considerably as it eliminates activities like cutting, marking and spacing of bars and binding of wires to the bars.
INSULATED DRY WALL PANELS are lighter in weight when compared to brick walls and can be used in facade and internal partition wall. JSPL has tied up with Green Horizon USA for these panels and has already started delivering it to a project in Noida. The company has invested in unconventional technologies such as precast slabs, light gauge structural and Schnell EPS Panels that facilitate faster and economical construction solutions. Made using a technology from US, the components of the system include EPS core, LGS framing and MGO board making it a complete structural unit in itself. With built-in insulation and fast construction, these panels are ideal for high altitudes and mass housing.
REINFORCED EPS, a renowned building technology from Schnellis a smart construction technique to stay cool in summer and warm in winters without the need of additional insulation. JSPL's EPS Panel is an expanded polystyrene sheet assembled together with welded wire-mesh. Light and easy to install, the technology is 50% faster than traditional mode and helps in saving up to 30% electricity consumption through its supreme thermal efficiency. Depending upon the applicability, these panels can be designed as partion walls as well as load bearing walls.
LIGHT GAUGE STRUCTURES (LGS) are galvanized cold-formed steel sections for speedy low rise building construction. These structures use innovative technology for single floor extension over existing RCC buildings. Light Gauge Structures are Environment Friendly and enable faster construction of buildings with high precision. 70 mm to 300 mm thickness sections are produced by automated roll forming lines. LGS are used as load bearing wall system in low-rise building and as partitions in high-rise RCC & steel frame buildings. It is a water free, cement free and aggregate free construction which reduces labour dependency.
JINDAL GLOBAL ROAD STABILISER, In line with Government of India's view of fast-tracking road construction in India, JSPL has also introduced a cutting-edge, eco-friendly soil stabilization technology called JGRS, which helps in increasing the bearing capacity of in-situ soil by stabilization. JGRS is an innovative product that augments bearing capacity of the soil to reduce the overall foundation expenses. This technology helps in reduction of thickness of the road layers and uses locally available material thus eliminating need transporting stone aggregates for large distances. JGRS reduces the cost by 20 to 30% and leads to 40 to 45% faster construction over conventional roads. JGRS is an inorganic powder based soil stabilizer and can modify soils available on site from gravel to clay. It can be used in construction areas with various soil types in an efficient and cost-effective manner. JGRS substantially reduces cost from present norms of removing the Black cotton soil and replaces it with Silty sand soil to improve bearing capacity. JGRS is a feasible alternative for non- renewable sources in construction process; it is non-toxic and safe both for environment and individual using it. It minimises degree of dustiness of gravel roads and prevents soil erosion. The roads constructed using JGRS are durable and maintenance free; it can be used for construction of sub-base and base layers of pavements and are used for construction of Highways, High-Altitude Roads, Airstrips and railway embankments.
JSPL introduced LIGHT WEIGHT AGGREGATES aim to reduce the weight of bulky construction henceforth. Engineered using fly-ash from Power plant, LWA promises cost savings delivered through lighter structures. Light Weight Aggregate ensures efficient construction and with their rounded shape, enables better slump and facilities workability.
CEMENT-A premium cement brand from JSPL, JINDAL PANTHER CEMENT has unmatched strength, is highly durable and corrosion resistant to meet the growing complex construction requirement of contractors, architects and owners looking for sturdy and durable concrete. It is a unique value-added product with hydraulic binding properties unlike other Portland cement, and is made using slag from our processes which ensure excellent quality. Jindal Panther Cement is 100% blended Portland Slag Cement (PSC) produced with high quality slag and gypsum in appropriate proportions to yield high fineness and better strength.
FLY-ASH BRICKS, JSPL manufactures high-strength bricks made of fly-ash, a by-product of power plants at Raigarh and Angul. Manufactured from a unique material mix and pressed in a high pressure brick press machine, these fly-Ash bricks have high strength and excellent finish and can be used in load bearing walls. Their supreme finish helps save construction time and cost in binding mortar and plaster.
Our in-house Design and Engineering team uses the latest Software ETABS, STAAD PRO, TEKLA, SKETCHUP to optimally .helps an engineer to visualise the complete structure and thus reduces the gestation time for the Project. JSPL can fabricate all kind of Steel structures in its fabrication plants having a total capacity of 2,40,000 MT/year using the latest welding technology following a strict Quality Systems. Our Hold and Witness Quality Assurance Plan helps a customer to carry out their own Inspection at stipulated intervals and ensures Complete Customer Satisfaction. In addition JSPL also provides Project Management to ensure Just in Time delivery and Erection supervision at construction site.